White Label Web Design Services You Can Trust!
Nearly half of the website services we do are for other agencies under a white label or as a web design contractor. If you work at an agency or if you are a graphic designer or marketing company in need of website design services, you can hire our team as needed to provide that service for your clients. We build websites that are on time, on budget and on target with your client's goals.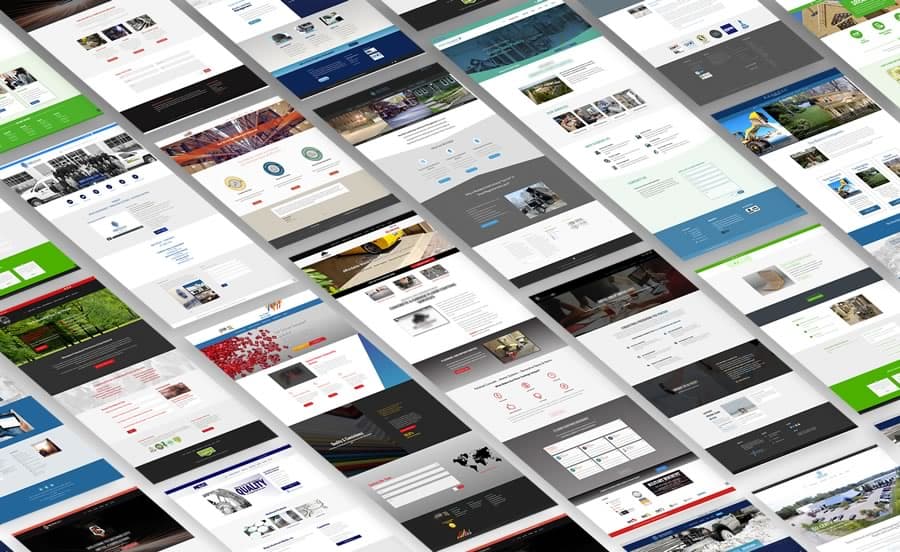 We always operate with complete discretion and integrity at whatever ever level of interaction is desired. Sometimes we communicate with clients directly, managing projects from start to finish and even providing support after a launch. And other times we work only with the agency folks and they communicate with the clients. Our goal is to make projects outstanding and successful – whether it's for an agency or direct client. Our reputation depends on it.
By hiring an on-shore design company like New Sky to do your white label web design work, you are guaranteed to have a quality website both on the front end and back end. We don't cut corners or skip details that make your website both look AND function well. Oh, and we never ever ever ever outsource our work off-shore. Everything on our team is located in good 'ol Wisconsin.
White Label Web Design Process
Proposal
We provide a price sheet to agencies and resellers with discounted rates so you can determine pricing with clients in advance. We want to be sure there are no surprises for you or us. We can provide input and participate in meetings to make sure we all know what we're getting in to before pricing is even discussed.
Sales Phase
We are happy to participate in the sales phase of your potential project if desired. We keep the fee part up to you so you can charge whatever you'd like. We'll do what we can and sit in meetings if desired to help you secure a project.
Project Prep
Someone has to determine the clients needs, likes/dislikes, and gather content so a project can be started. We are happy to do this or help guide you through it. Whatever you need, we'll help make it as painless as possible.
Design
Once we have enough info and content to begin, the fun can really start. We believe in live prototyping designs, so we'll build the client's site on a temp domain where they can review it from any device as a living, breathing website – not a flat image in Photoshop.
Review & Revisions
We present the first few functioning pages of the website to your team or to the client directly (your choice). We gather notes on revisions and present the new version of the site within a few days. This process is repeated until the client loves their design!
Build Out
Once the design is approved, we build out the rest of the pages until the site is complete. We test it on all formats and make sure all the SEO details are in place and beneficial to their goals. During this phase, the client gives feedback when needed to make sure we perfect their project.
Launch
Once the site is approved and complete, we launch it at their domain name and manage all redirects to help them lose less SEO ranking after launch. We clean up all the details to be sure the project is a success.
Training
We don't need to hold the keys on a project. We are happy to do live training or videos to help agencies or direct clients make their own site changes after launch. Just tell us your preference and we'll equip whoever is right for the job to feel at ease with the site. If you prefer to have us do updates down the road, that's no problem either. Just email us when you want changes and we run a timer and only charge for the actual time spent on the project.
Let's Talk About White Label Web Design
"It's been great partnering with Dawn on our digital projects. She's been delivering exceptional value and attention to detail. Our customers appreciate her approach to the overall design and development process and her ability to explain things in way that makes sense."
– Brian, Agency Owner