Web Design & Website Development Services You Can Trust!
At New Sky Websites, we offer a wide range of web design services and website development options to fit different needs and budgets. Many of our customers are small to medium sized businesses and non-profits in Milwaukee, Madison, Hartland, Waukesha and all around Wisconsin, but we also have customers in Florida, Texas, Boston, Michigan, Chicago and all around the country. In addition, we do white label web design work for several agencies in Wisconsin. We have a large variety of website services to help!
How We Approach Web Design
We work with you closely to explain the process in a way that's easy to understand and guide you through what we need to build a sharp new website driven to get results. Most of our customers are busy growing their business so they leave the geeky website details to us!
Most sites are built in Wordpress because it has the most power and versatility, but if it makes more sense to use a more easily managed system like Squarespace or Weebly, we are open to that too. Either way we always include adding your content and optimizing your pages, text and images for search engine rankings (SEO) and the best user experience to help you accomplish your goals.
Check out our customer's sites from mobile devices too! We always build responsive web designs (mobile-friendly) that work from any device. Pricing usually ranges from $1500 to $7000 for a new web design, depending on the scope of the project, number of pages, special features, search engine optimization goals, and number of hours we estimate.
Contact us for a free evaluation of your current website!
Get a Free Website Evaluation
Website Design Samples: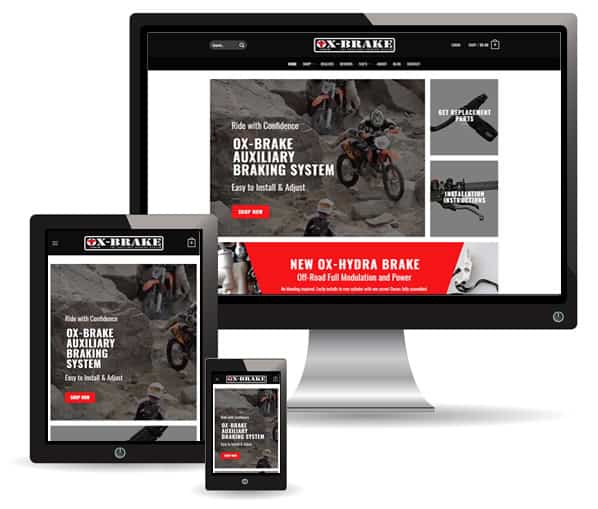 ---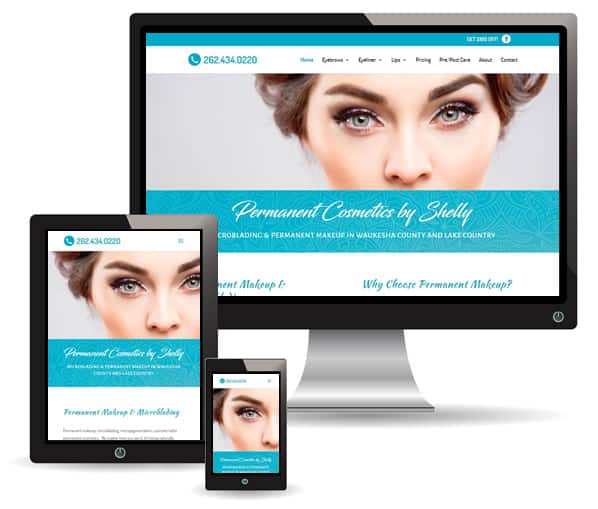 ---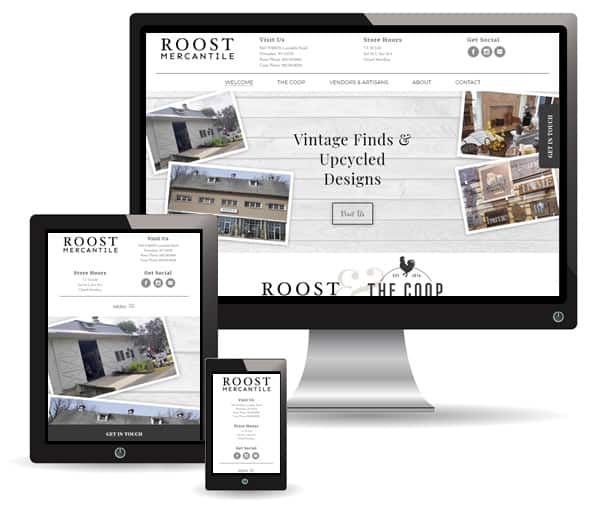 "Dawn's team did an outstanding job designing a website for my company. They were extremely professional, easy to work with and a provided a wealth of knowledge. What we requested and what they gave us was well beyond what we expected!"
- Cheryl O'Connor, O'Connor Sign Planning & Design
Our Customers
While we are based in Hartland, WI, we are proud to service many small businesses and non-profits in the Milwaukee and Madison areas of Wisconsin, along with customers all over the country.
Here is a partial list of our clients who've used our website design or website development services:
This is just a partial list of our direct customers, in addition, we do white label web design for agencies that service customers all over Wisconsin, Illinois, Michigan, Indiana, Ohio, New York, Massachusetts, Washington DC, New Hampshire, Florida, and West Virginia.
Ben Franklin Crafts – Oconomowoc, WI
Stroke of Genius Paint & Wine Studio – Waukesha, WI
Rugged Cross Fine Art Woodworking – Arena, WI
Alternative Advertising – Hartford, WI
Krantz Design – North Lake, WI
Eau Claire Woodworks – Eau Claire, WI
Oh Arona! Experiences – Chicago, IL
PurityWorks – Daytona Beach, FL
O'Connor Sign Planning & Design – Oconomowoc, WI
Eastridge Estates – Norfolk, NE
Vital and Green of Wisconsin – Oconomowoc, WI
Weka Solutions – Boston, MA
Riverside Plumbing, LLC - Nashotah, WI
Interior Elements - Eagle, WI
Wes Allen Construction - Elm Grove, WI
C&S Precision Siding - Montello, WI
iSwarm Corp - New York, NY
Get a free estimate on website design services!